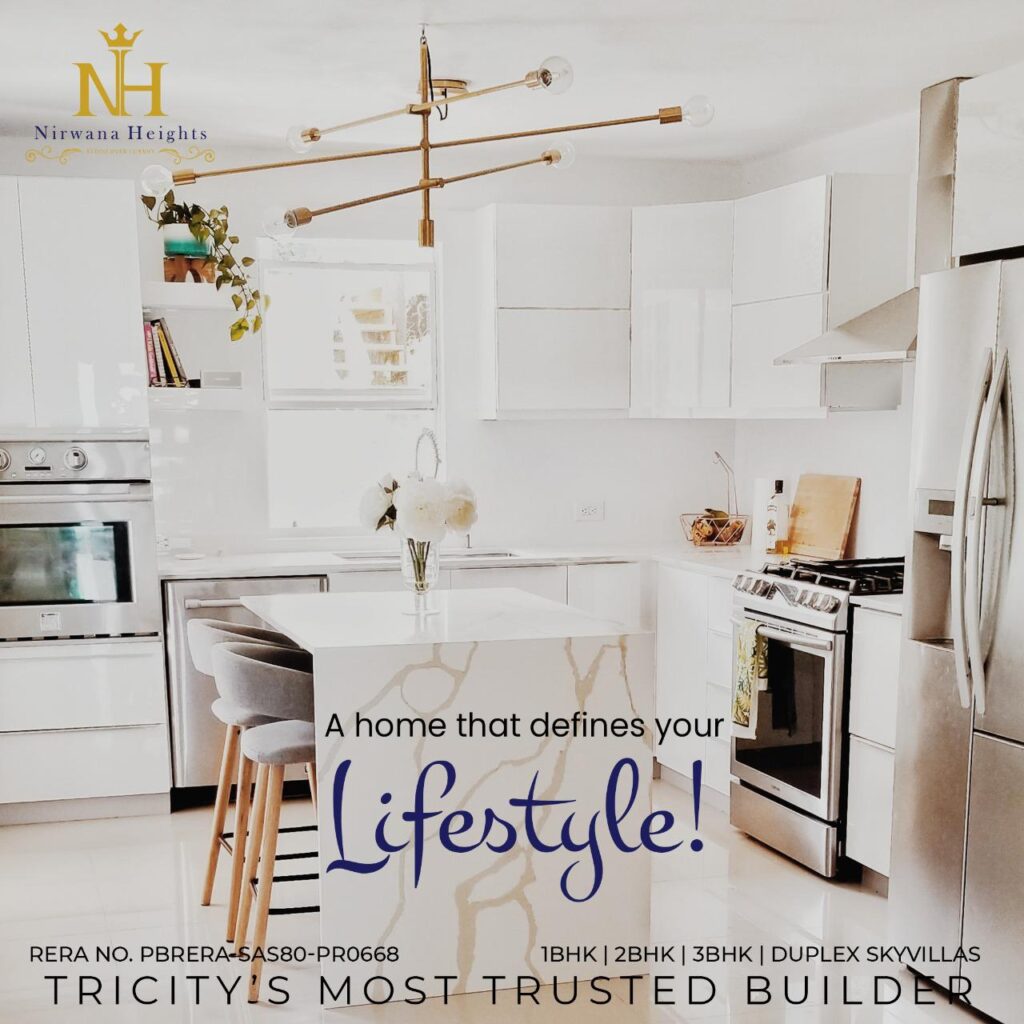 Get an exact and custom quote for your home
There are certain benchmarks to choose the right dwelling homes. 2BHK, 3BHK flats, villas or apartments in Kharar should be designed and built in such a way that your family should live happily and comfortably.
Different people look for different qualities. It is the strategic location for some while design for others. Being the best builder in Mohali, Vision India Group has maintained a standard in all their residential projects.  
Nirwana Group considers the following points while designing a project.
Airy and well-ventilated homes
An airy and well-ventilated home reflects good vibes and positivity. The natural air and light ensures good atmosphere and good health as well. 
The sunlight controls the lingering moisture and keeps the walls, mats, carpets, furniture and ceilings of the home dry. 
The proper air flow will keep germs and bad vibes away from your house. 
An ergonomic design and well-utilized space is a must have in today's time. The design is practical and the rooms are spacious. 
Good quality construction material
A home is a lifetime desire for many. At Nirwana homes, we never compromise with the quality of construction material used. The excellent quality of raw material gives an automatic thrift to the sales. 
Appropriate height of ceilings
We make sure that the height of the apartment remains between 10-12ft. It ensures a spacious outlook and the house does not look congested. Also, high ceilings ensure space for false ceilings. 
Spacious drawing and dine, spacious kitchens 
Living rooms and kitchen are the most vital and used portion of the house. We design these rooms and spaces in such a way that you get enough room for your daily tasks. A good real estate company in Mohali knows how to streamline everything.  
We ensure the usage of good quality taps, shower fittings, bathroom fittings, of good brands. The good-looking fittings add an oomph factor to your washrooms and kitchen. 
Following all the above mentioned guidelines in our real estate projects has earned us the reward of the best builders in Mohali and our customer's trust. Our houses are built in accordance with the customer's needs and requirements. Our ultimate motive is to keep our customers happy and content.