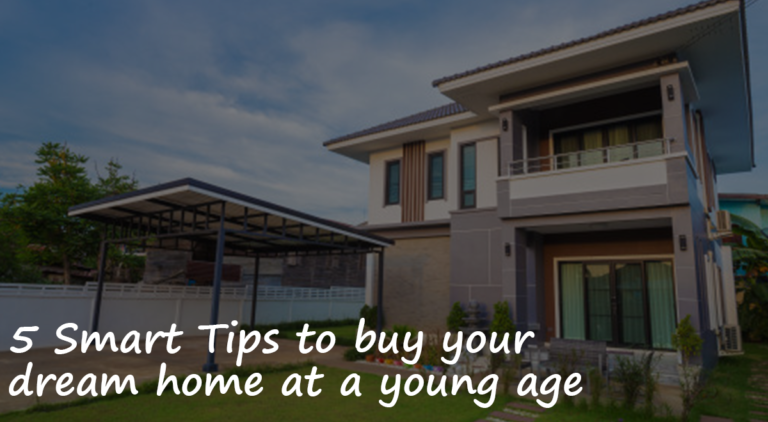 Get an exact and custom quote for your home
If you are planning to buy a house at a young age, you need to tick certain important boxes in the game of life. Gone are the days when houses were purchased only when the person gets settled (have wife and kids). The youngsters are following an altogether different path these days. When it comes to bigger investments, like buying a penthouse in Kharar, their propositions are different.
They start with bigger things at an early age as they consider them as big investment sources and expect better returns. If you are also one of these countless youngsters who are all set to start early in their life, then these 5 smart tips will help you get through.
Be financially independent
The cornerstone to making any dream affordable is financial discipline. You will get a handsome amount as a home loan but 10-25% of the total amount, the down payment has to be paid from your pocket. 
Build your down payment fund by cutting wasteful spending, expanding the income pool, and clearing your debts.
Do you have a fair idea of where you spend your monthly income? Surely you would be spending it on grocery, electricity, dining out, shopping, entertainment, etc. but what part of it is worth.
Registry/Sale Deed in the name of builder
The document will prove that the builder is the legal owner of the property. The legal document is a valid proof that no one can raise a question on the ownership of the land. 
Categorize your expenses and fix a monthly spending budget. Keep track of your spending and track your expenses. 
Simply putting the extra money aside and saving it in the bank will not help. Invest and reinvest it again and again to fetch decent returns. Where an FD will earn you a 4% return, investing in mutual funds will get you 10-15% returns easily. Yes, mutual funds are a bit risky but they are the most potential solution to beat inflation. 
The document is used to know if the land is under any acquisition or legal issues.  
Improve your credit score
A good credit score (750+) not only makes you eligible for a home loan but gives you the power to negotiate the rate of interest as well. The rate of interest is a major concern for a home loan because of its long tenure. Pay your outstanding balance promptly and never utilize more than 30% of your credit limit to get a lower interest.  
Prefer to invest in SBI tie up projects in Mohali to keep everything safe and secure.
Prepare for other expenses
Apart from the down payment, there are many out-of-the-pocket costs involved like stamp duty (5%-7%), registration cost (approx 1% of the memorandum of title deed), interior decoration, water supply, electricity set up, etc. These are the non-loan charges and you should plan them accordingly. 
We know that buying a home is not easy but full-fledged planning can overcome it all. You might have to make certain sacrifices but everything will be worth it in the end.