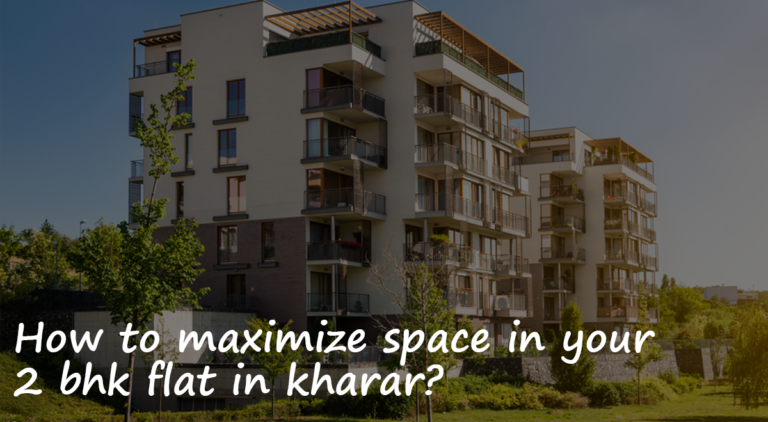 Get an exact and custom quote for your home
If you currently dwell in a 2BHK flat in Kharar, you must be familiar with the challenge of surviving in the limited space. Choosing the overwhelming interiors becomes a struggle and adequate organization feels next to impossible.
But, what you need to know is that all these problems can be solved in very dynamic and stylish ways. A little creative ingenuity can wash all the woes and sprinkle the magic.
We have listed a few tips and tricks to ace the game.
Decorative clutter

The organization is the best friend of people who live in compact spaces. Keeping the things will not only look neat, clean, and chic but will save you lots of time as well.
You will get the time to familiarize yourself with your superpowers.
Maximize your light

Natural light has a knack to make your space look big and bright. You can use visual partitions to define the boundaries of the dining and drawing area but make sure you always have sufficient light. Luxury flats in Kharar offer great light and proper ventilation.
Organize and organize

Choosing a reputed and trusted builder enhances the credibility of your investment. The trusted builders will take care of the paperwork, legal documents, and permits. Also, a reputed brand will ensure good quality of construction. RERA-approved projects offer more transparency as compared to the local brands.
Mirrors make space look bigger

Mirrors have an amazing ability to make the existing space look bigger. They reflect the surface and thus enhance the available space.
Open closets

Storage space is a far big concern for those who live in confined flats. And if you are a serial shopper, space can become your biggest issue.
Fortunately, you can always assemble one for yourself. It is both easy and economical. Rather than finding ways to store and hide your stuff away, it is better to create an open and functional way to showcase your stuff and add it to the aesthetics of your home.
Apart from these, you can plan a few small changes like bringing the greenery into the home, installing wooden wall units, white headboards, and hanging light-colored curtains.