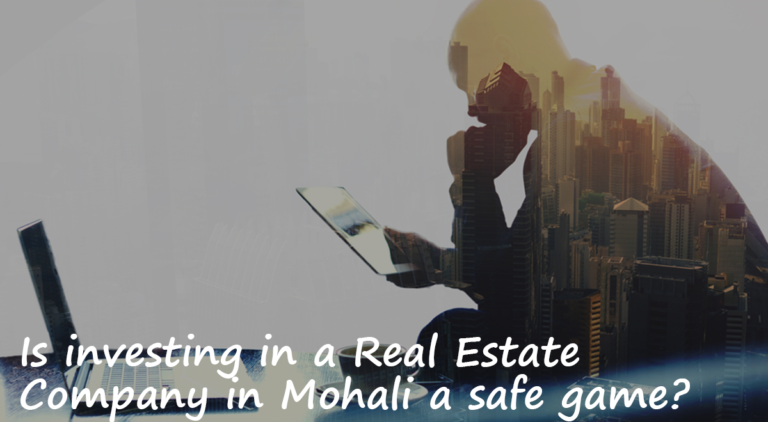 Get an exact and custom quote for your home
Any individual that earns more than his expenditure tries to spare the excess funds and save the amount. Different people save money in different manners. Some keep their money in banks; some invest in Gold, a few are inclined towards mutual funds or stocks while a large number of people invest in the property.
Since the time of our ancestors, immovable resources like houses, land, or commercial buildings, make the biggest share of investment. Property remains secured and reliable even in the most uncertain times.
However, the game of investing in a real estate Company in Mohalican be risky for newcomers. The below-mentioned tips will help you ace the game.
Understand the spending

Real estate investments include a thorough cash flow. So, you need to arrange funds, whether through savings, loans, or borrowing, if you want to move freely.
Continuous expenditures are underrated

Keep a sufficient budget for rates, benefits, and general maintenance of the property. Consider replacing aging taps or electric fittings in time to avoid an uncertain increase in future maintenance expenditures.

Invest in a growth field

Try to select your investment property in the areas where there is a demand for rental accommodations. Tenants always prefer to select a place that is nearest to transport, universities, colleges, and universities.
Be realistic about your expectations

Yes, real estate is an amazing source for quick capital growth but you need to decide the timeline first. It is advised to renovate the properties as soon as possible and fetch the property during the boom. However, if you are looking to keep it for long, it may or may not get the desired profit.
Consider buying and renovating properties for improved value

This is one of the quirkiest tips to earn a handsome profit in the real estate market. Invest with the best builder in Kharar to minimize the risk. The upcoming luxurious projects in Mohali and Kharar have created grand housing solutions.