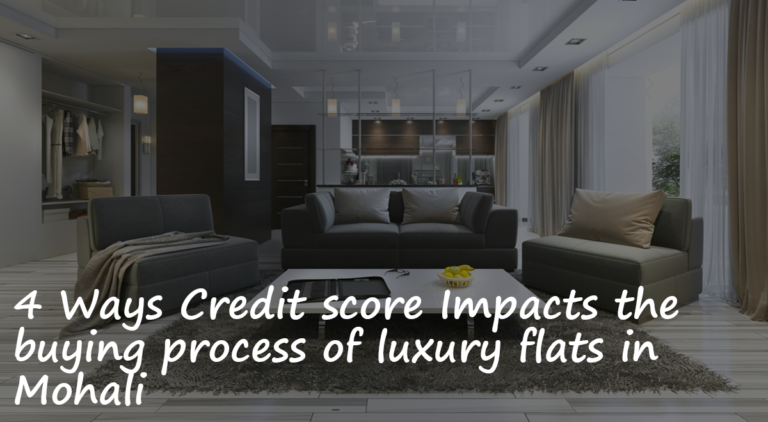 Get an exact and custom quote for your home
Your credit score is the direct indication of your financial status. Higher is your credit score, more are the chances of your loan approval. The score simply determines how worthful you are as a lender to qualify for a loan and obtain it for buying a luxury flat in Kharar.
It depicts the entire borrowing history and fundamentals in determining the creditworthiness of the borrower. A wonderful credit score is believed to be a low-risk investment and thus syncs in with the low-interest rates. If you have a bad credit score, the investment will be taken as high-risk and the interest rate will be higher. 
Now, let us discuss the main aspects that affect your credit score.
Getting a loan approval highly depends upon your credit score. The minimum credit score required to get a home loan is around 620-650. If your credit score is lower than this, then contact your bank and understand ways to improve it. 
The credit score is directly proportional to the amount of loan disbursed. For instance, if you need a loan amount of 25 lakh and your credit score is low, the chances of getting the same amount are really low. So, if you need a higher amount sanctioned, you have to maintain a good credit score.   
This is another criterion that gets impacted by the credit score. Higher the credit score, the lower will be the interest rate. The difference in the interest amount might appear smaller but it leaves a significant impact on the EMI amount in long term.   
You will have to pay a major amount to the best builder in Kharar as the down payment if your credit score is low. Where the usual down payment limit is 10%, the lender may ask for 20-25% against the low credit score. 
We hope that now when you have a clear idea of how credit score impacts your credit score, you will make efforts to maintain it. Maintain a good credit payment track record to make your future finances smooth.